Visit the Gnome Home Mall On-Line
Scandinavian Specialties
Handcrafts - Vintage & Collectibles
Visit the Gnomes' Virtual Gneighborhood
Click here to visit John McKenna's website - John is the author of The Neversink Chronicles, Whim Wham Man, Colorado Noir and Ye Olde Tri-Valley Townsman's Mysterious Book Report
We now accept Pay Pal - click here
To order your subscription to Ye Olde Tri-Valley Townsman- click here!
GREAT REAL ESTATE BUYS in Grahamsville & Tri-Valley! - CLICK HERE!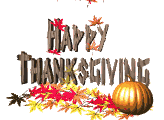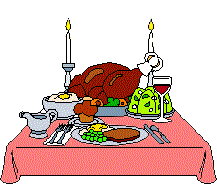 Wawarsing Wassail COMMUNITY HOLIDAY EVENTS for 2014
Saturday December 6th
8:00 a.m. to 11:00 ~ Breakfast With Santa (All proceeds to benefit The Ellenville Cooperative Nursery School .) Children under 2 are free; 2 to 12 yrs. are $4.00; Children over 12 yrs. and Adults are $6.00.Santa arrives at 9:00. Crafts; Door Prizes; 50/50 raffle
10:00 a.m. to Noon ~ Christmas Cookie Decorating - A Make and Take for Kids - at Cohen's Breads & Pastries, 89 Center St., Ellenville. There is no fee.
Noon to 2:00 p.m. ~ Winter Crafts for Kids – A Make and Take. Make a Gingerbread Man Card and Sock Snowman. At the Shadowland Second Stage (old Richie's Dept. Store Building ) at the corner of Market and Center Street , Ellenville. There is no fee.
Noon to 4:00 p.m. Toys For Kids Holiday Party - at Norbury Hall, Center Street , Ellenville. Live Music by the Carl Richards Band. Visit with Mr. and Mrs. Santa Claus. This is the drop-off site for our LOCAL toy drive to benefit LOCAL children. Hosted by Napanoch Public Interest Group and Pioneer Engine Company No. 1. New, unwrapped toys will gladly be accepted all day through 4:oo p.m.
1:00 p.m. to 3:00 p.m. ~ Santa on the Fire Truck - the streets of Ellenville. Listen for the Holiday Music!
Sunday December 7th
10:00 a.m. to 1:00 p.m. ~ Santa on the Fire Truck - touring Napanoch. Listen for the Holiday Music!
1:00 p.m. ~ Ellenville Noonday Club Holiday Senior Citizen Dinner at the Ellenville High School . Music by the Shiloh Baptist Church . Door Prizes. Free to all Town of Wawarsing Senior Citizen residents.
2:00 p.m. and again at 5:00 p.m. ~ "Into The Light" Holiday Spectacular performed by the dance group The Vanaver Caravan with Arm of the Sea Theater and CaravanKids in Ellenville. Presented by the Ellenville Public Library & Museum at the Shadowland Theatre, 157 Canal St. , Ellenville. Ticket sales at the door. Please call 845-647-5530 for more information.
5:00 p.m. ~ Lighting of the Liberty Square Tree - With Santa, Frosty & the Gingerbread Man – Ellenville
The Wawarsing Wassail, a series of Business and Civic Organizations community Holiday events, is coordinated and publicized by the Ellenville/Wawarsing Chamber of Commerce. For more information visit the Chamber website at www.ewcoc.com; email us at info@ewcoc.com or call 845-647-4620. Office hours are 10:00 to 3:00 Tuesday through Friday.
_________________________________________________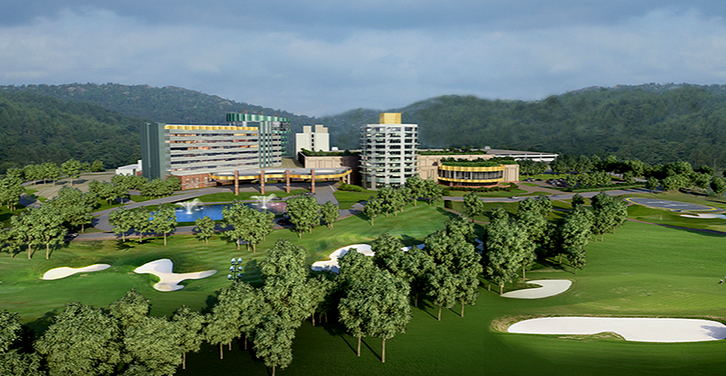 Hosts Ellenville Event to Promote Readiness of Casino Application
Wawarsing/Ellenville, NY - The Nevele Investors, LLC, is not only looking to re-establish the historic Catskills region as a premier destination resort for its new Nevele Resort, Casino & Spa, but it has also made it known that they are ready to implement plans to build its resort, casino and spa, upon license approval, by having a community "Nevele Ready Rally" this past Saturday, November 22, at 7 Liberty Square, Ellenville. Many community people, leaders and elected officials participated in the event that was attended by over 200 people.
The NYS Gaming Commission's Facility Location Board is expected to be making its decision, as to who are the successful applicants, in a matter of days or weeks.
The Nevele has been working nearly three years to re-development the nearly 600 acres just located outside of Ellenville in the Town of Wawarsing into a $640 million premier destination gaming resort. This project will help lead the way for economic development in the area and the Hudson Valley . Numerous report, statements and studies have been completed. Tishman Construction Corp. of NY is the construction manager.
"We are committed to have this project happen. The Nevele team is most appreciative for all of the support by the people, politicians and organizations to see this economic development project become a reality" said Nevele CEO Angel Brunner.
During the past three years, the nearly 600 acre Nevele property has been positioned to lead the redevelopment of the Catskills region. The Nevele has assembled a world-class architectural, development and management team, completed the detailed design and pre-construction process, finalized the SEQRA process, developed a workforce master plan with regional SUNY campuses, BOCES and workforce investment boards and now has the New York Council of Problem Gaming all in order to breathe life back into Southern Ulster County by creating jobs and being a integral part in the area's economic development.
Nevele News just for you …
The Top of the Deck
The Nevele Resort, Casino & Spa project is prepared to re-establish the historic Catskill region as a premier destination resort site in the New York metropolitan area. Designed in the neo-deco look, the Nevele is inspired by three key principles:
Reflect the history of the Nevele
Respect the pristine natural setting and surrounding environment of its nearly 600 acres including the waterfalls and the beautiful valley and mountains
Recreate a family friendly destination resort that can be a true economic foundation for the area and Hudson Valley region
Among the many amenities the Nevele plan to offer are:
446 luxury guest rooms and suites in three hotel towers
Rooftop swimming pool with stunning, wrap-around views of the Shawagunk Mountains
Outdoor recreation including five miles of rail trail, hiking and biking
Skiing, snowboard, sled trails, forested cross-country ski trails and year round chairlift providing panoramic views of nearby farmlands and cascading mountains
Restored iconic wood rib structure Ski Chalet and Ice Skating Rink with lounge, bar and fireplace
Premier restaurant and dining options including steakhouse, Las Vegas style buffet, and food hall featuring Hudson Valley wines, farm-to-table and locally sourced, organic foods
World-class casino, complete with poker room, reel and video poker and table games including blackjack, craps, roulette, baccarat and pai gow poker
18 hole championship golf course
Luxury spa facility with steam, sauna rooms and solarium
Fully-equipped fitness center
Awaiting the Decision

Many have asked, when will the decision be made by the Commission. While there is no exact date it appears to be soon in days or weeks.

If you have not already, visit www.nevele.com - see the renderings of the re-development of Nevele. Though it has been three years, this project has brought together the village of Ellenville , the Town of Wawarsing and the County of Ulster unlike any other economic development activity in years. The interest and support was highlighted by the NYS Gaming Commission's public comment event last month by the many speakers and thousand of endorsement letters

Nevele Appearances

We attend many community and regional functions in the region and welcome the opportunity to speak to your group.

Nevele History Note

The Nevele, located in the beautiful valley next to the Shawangunk mountains, begin constructing its landmark iconic tower in the fall of 1964. It was completed the following fall. It was designed by H.D. Phillips in a dodecagonal style. The Tower is ten stories high, ninety feet wide and contains 108 guest rooms. The top floor has the famed Presidential Suite where President Lyndon Johnson stayed in 1966. The tower commands fantastic views of the valley, mountains, ridges and farmland. This "round" Tower is so unique that its design eliminated the endless corridor phenomenon that had long hallways plaguing so many of the other Catskill resorts.




VOL. 10 NO 45 NOVEMBER 13 2014- Click Here

VOL. 10 NO 44 NOVEMBER 6 2014- Click Here

VOL. 10 NO 43 OCTOBER 30 2014- Click Here

VOL. 10 NO 42 OCTOBER 23 2014- Click Here

VOL. 10 NO 41 OCTOBER 16 2014- Click Here

VOL. 10 NO 40 OCTOBER 9 2014- Click Here

VOL. 10 NO 39 OCTOBER 2 2014- Click Here

VOL. 10 NO 38 SEPTEMBER 25 2014- Click Here

VOL. 10 NO 37 SEPTEMBER 18 2014- Click Here

VOL. 10 NO 36 SEPTEMBER 11 2014- Click Here

VOL. 10 NO 35 SEPTEMBER 4 2014- Click Here

VOL. 10 NO 34 AUGUST 28 2014- Click Here

VOL. 10 NO 33 AUGUST 21 2014- Click Here

VOL. 10 NO 32 AUGUST 14 2014- Click Here

VOL. 10 NO 31 AUGUST 7 2014- Click Here

VOL. 10 NO 30 JULY 31 2014- Click Here

VOL. 10 NO 29 JULY 24 2014- Click Here

VOL. 10 NO 28 JULY 17 2014- Click Here

VOL. 10 NO 27 JULY 10 2014- Click Here

Picture Album from EWCOC 2014 4th of July Parade in Ellenville, NY

VOL. 10 NO 26 JULY 3 2014- Click Here

VOL. 10 NO 25 JUNE 26 2014- Click Here

VOL. 10 NO 24 JUNE 19 2014- Click Here

VOL. 10 NO 23 JUNE 12 2014- Click Here

VOL. 10 NO 22 JUNE 5 2014- Click Here

VOL. 10 NO 21 MAY 29 2014- Click Here

VOL. 10 NO 20 MAY 22 2014- Click Here

VOL. 10 NO 19 MAY 15 2014- Click Here

VOL. 10 NO 18 MAY 8 2014- Click Here

VOL. 10 NO 17 MAY 1 2014- Click Here

VOL. 10 NO 16 APRIL 24 2014- Click Here

VOL. 10 NO 15 APRIL 17 2014- Click Here

VOL. 10 NO 14 APRIL 10 2014- Click Here

VOL. 10 NO 13 APRIL 3 2014- Click Here

VOL. 10 NO 12 MARCH 27 2014- Click Here

VOL. 10 NO 11 MARCH 20 2014- Click Here

VOL. 10 NO 10 MARCH 13 2014- Click Here

VOL. 10 NO 9 MARCH 6 2014- Click Here

VOL. 10 NO 8 FEB 27 2014- Click Here

VOL. 10 NO 7 FEB 20 2014- Click Here

VOL. 10 NO 6 FEB 13 2014- Click Here

VOL. 10 NO 5 FEB 6 2014- Click Here

VOL. 10 NO 4 JAN 30 2014- Click Here

VOL. 10 NO 3 JAN 23 2014- Click Here

VOL. 10 NO 2 JAN 16 2014- Click Here

VOL. 10 NO 1 JAN 9 2014- Click Here

VOL. 9 NO 48 DEC 5 2013- Click Here

VOL. 9 NO 47 NOV 21 2013- Click Here

VOL. 9 NO 46 NOV 14 2013- Click Here

VOL. 9 NO 45 NOV 7 2013- Click Here

VOL. 9 NO 44 OCT 31 2013- Click Here

VOL. 9 NO 43 OCT 24, 2013- Click Here

VOL. 9 NO 42 OCT 17, 2013- Click Here

VOL. 9 NO 41 OCT 10, 2013- Click Here

VOL. 9 NO 40 OCT 3, 2013- Click Here

VOL. 9 NO 39 SEPT 26, 2013- Click Here

VOL. 9 NO 38 SEPT 19, 2013- Click Here

VOL. 9 NO 37 SEPT 12, 2013- Click Here

VOL. 9 NO 36 SEPT 5, 2013- Click Here

VOL. 9 NO 35 AUG 29, 2013- Click Here

VOL. 9 NO 34 AUG 22, 2013- Click Here

VOL. 9 NO 33 AUG 15, 2013- Click Here

VOL. 9 NO 32 AUG 8, 2013- Click Here

VOL. 9 NO 31 AUG 1, 2013- Click Here

VOL. 9 NO 30 JULY 25, 2013- Click Here

VOL. 9 NO 29 JULY 18, 2013- Click Here

VOL. 9 NO 28 JULY 11, 2013- Click Here

VOL. 9 NO 27 JULY 4, 2013- Click Here

VOL. 9 NO 26 JUNE 27, 2013- Click Here

VOL. 9 NO 25 JUNE 20, 2013- Click Here

VOL. 9 NO 24 JUNE 13, 2013- Click Here

VOL. 9 NO 23 JUNE 6, 2013- Click Here

VOL. 9 NO 22 MAY 30, 2013- Click Here

VOL. 9 NO 21 MAY 23, 2013- Click Here

VOL. 9 NO 20 MAY 16, 2013- Click Here

VOL. 9 NO 19 MAY 9, 2013- Click Here

VOL. 9 NO 18 MAY 2, 2013- Click Here

VOL. 9 NO 17 APRIL 25, 2013- Click Here

VOL. 9 NO 16 APRIL 18, 2013- Click Here

VOL. 9 NO 15 APRIL 11, 2013- Click Here

VOL. 9 NO 14 APRIL 4, 2013- Click Here

VOL. 9 NO 13 March 28, 2013- Click Here

VOL. 9 NO 12 March 21, 2013- Click Here

VOL. 9 NO 11 March 14, 2013- Click Here

- Click here to see pictures of Claryville during storm on March 12, 2013 taken by resident Charlie Breiner

VOL. 9 NO 10 March 7, 2013- Click Here

VOL. 9 NO 9 February 28, 2013- Click Here

VOL. 9 NO 8 February 21, 2013- Click Here

VOL. 9 NO 7 February 14, 2013- Click Here

VOL. 9 NO 6 February 7, 2013- Click Here

VOL. 9 NO 5 January 31, 2013- Click Here

VOL. 9 NO 4 January 24, 2013- Click Here

VOL. 9 NO 3 January 17, 2013- Click Here

VOL. 9 NO 2 January 10, 2013- Click Here

VOL. 9 NO 1 January 3, 2013- Click Here

VOL. 8 NO 49 December 13, 2012 - Click Here

VOL. 8 NO 48 December 7, 2012 - Click Here

VOL. 8 NO 47 November 29, 2012 - Click Here

VOL. 8 NO 46 November 15, 2012 - Click Here

VOL. 8 NO 45 November 8, 2012 - Click Here

VOL. 8 NO 44 November 1, 2012 - Click Here

VOL. 8 NO 43 October 25, 2012 - Click Here

VOL. 8 NO 42 October 18, 2012 - Click Here

VOL. 8 NO 41 October 11, 2012 - Click Here

VOL. 8 NO 40 October 4, 2012 - Click Here

VOL. 8 NO 39 September 27, 2012 - Click Here

VOL. 8 NO 38 September 20, 2012 - Click Here

VOL. 8 NO 37 September 13, 2012 - Click Here

VOL. 8 NO 36 September 6, 2012 - Click Here

VOL. 8 NO 35 August 30, 2012 - Click Here

VOL. 8 NO 34 August 23, 2012 - Click Here

VOL. 8 NO 33 August 16, 2012 - Click Here

VOL. 8 NO 32 August 9, 2012 - Click Here

VOL. 8 NO 31 August 2, 2012 - Click Here

VOL. 8 NO 30 July 26, 2012 - Click Here

VOL. 8 NO 29 July 19, 2012 - Click Here

VOL. 8 NO 28 July 12, 2012 - Click Here

VOL. 8 NO 27 July 5, 2012 - Click Here

VOL. 8 NO 26 June 28, 2012 - Click Here

VOL. 8 NO 25 June 21, 2012 - Click Here

VOL. 8 NO 24 June 14, 2012 - Click Here

VOL. 8 NO 23 June 7, 2012 - Click Here

VOL. 8 NO 22 May 31, 2012 - Click Here

VOL. 8 NO 21 May 24, 2012 - Click Here

VOL. 8 NO 20 May 17, 2012 - Click Here

VOL. 8 NO 19 May 10, 2012 - Click Here

VOL. 8 NO 18 May 3, 2012 - Click Here

VOL. 8 NO 17 April 26, 2012 - Click Here

VOL. 8 NO 16 April 19, 2012 - Click Here

VOL. 8 NO 15 April 12, 2012 - Click Here

VOL. 8 NO 14 April 5, 2012 - Click Here

VOL. 8 NO 13 March 29, 2012 - Click Here

VOL. 8 NO 12 March 22, 2012 - Click Here

VOL. 8 NO 11 March 15, 2012 - Click Here

VOL. 8 NO 10 March 8, 2012 - Click Here

VOL. 8 NO 9 March 1, 2012 - Click Here

VOL. 8 NO 8 February 23, 2012 - Click Here -

VOL. 8 NO 7 February 16, 2012 - Click Here -

VOL. 8 NO 6 February 9, 2012 - Click Here -

VOL. 8 NO 5 February 2, 2012 - Click Here -

VOL. 8 NO 3 January 19, 2012 - Click Here -

VOL. 8 NO 4 January 26, 2012 - Click Here -

VOL. 8 NO 2 January 12, 2012 - Click Here -

VOL. 8 NO 1 January 5, 2012 - Click Here -

Happy New Year!!!

VOL. 7 NO 49 December 15, 2011- Click Here -

VOL. 7 NO 48 December 8, 2011- Click Here -

VOL. 7 NO 47 December 1, 2011- Click Here -

VOL. 7 NO 46 November 17, 2011- Click Here -

VOL. 7 NO 45 November 10, 2011- Click Here -

VOL. 7 NO 44 November 3, 2011- Click Here -

VOL. 7 NO 43 October 27, 2011- Click Here -

VOL. 7 NO 42 October 20, 2011- Click Here -

VOL. 7 NO 41 October13, 2011- Click Here -

VOL. 7 NO 40 October 6, 2011- Click Here -

VOL. 7 NO 39 Sept. 29, 2011 - Click Here -

VOL. 7 NO 38 Sept. 22, 2011 - Click Here -

VOL. 7 NO 37 Sept. 15, 2011 - Click Here -

VOL. 7 NO 36 Sept. 8, 2011 - Click Here -

CLICK HERE - For Photo Album of Hurricane Irene August 28, 2011

VOL. 7 NO 35 Sept. 1, 2011 - Click Here -

VOL. 7 NO 34 Aug. 25, 2011 - Click Here -

Click here for a Photo Album of the 2011 Grahamsville Little World's Fair

VOL. 7 NO 33 Aug. 18, 2011 - Click Here -

VOL. 7 NO 32 Aug. 11, 2011 - Click Here

VOL. 7 NO 31 Aug. 4, 2011 - Click Here

VOL. 7 NO 30 July 28, 2011 - Click Here

VOL. 7 NO 29 July 21, 2011 - Click Here

VOL. 7 NO 28 July 14, 2011 - Click Here

VOL. 7 NO 27 July 7, 2011 - Click Here

VOL. 7 NO 26 JUNE 30, 2011 - Click Here

VOL. 7 NO 25 JUNE 23, 2011 - Click Here

VOL. 7 NO 24 JUNE 16, 2011 - Click Here

VOL. 7 NO 23 JUNE 9, 2011 - Click Here

VOL. 7 NO 22 JUNE 2, 2011 - Click Here

VOL. 7 NO 21 MAY 26 2011 - Click Here

VOL. 7 NO 20 MAY 19, 2011 - Click Here

VOL. 7 NO 19 MAY 12, 2011 - Click Here

VOL. 7 NO 18 MAY 5, 2011 - Click Here

VOL. 7 NO 17 APRIL 28, 2011 - Click Here

VOL. 7 NO 16 APRIL 21, 2011 - Click Here

VOL. 7 NO 15 APRIL 14, 2011 - Click Here

VOL. 7 NO 14 APRIL 7, 2011 - Click Here

VOL. 7 NO 13 MARCH 31, 2011 - Click Here

VOL. 7 NO 12 MARCH 24, 2011 - Click Here

VOL. 7 NO 11 MARCH 17, 2011 - Click Here

VOL. 7 NO 10 MARCH 10, 2011 - Click Here

VOL. 7 NO 9 MARCH 3, 2011 - Click Here

VOL. 7 NO 8 FEBRUARY 24, 2011 - Click Here

VOL. 7 NO 7 FEBRUARY 17, 2011 - Click Here

VOL. 7 NO 6 FEBRUARY 10, 2011 - Click Here

VOL. 7 NO 5 FEBRUARY 3, 2011 - Click Here

VOL. 7 NO 4 JANUARY 27, 2011 - Click Here

VOL. 7 NO 3 JANUARY 20, 2011 - Click Here

VOL. 7 NO 2 JANUARY 13, 2011 - Click Here

VOL. 7 NO 1 JANUARY 6, 2011 - Click Here

VOL. 6 NO 49 DECEMBER 16, 2010- Click here

VOL. 6 NO 48 DECEMBER 9, 2010- Click here

VOL. 6 NO 47 DECEMBER 2, 2010- Click here

NO TOWNSMAN THE WEEK OF THANKSGIVING - HAPPY THANKSGIVING TO ALL!

VOL. 6 NO 46 NOVEMBER 18, 2010- Click here

VOL. 6 NO 45 NOVEMBER 11, 2010- Click here

VOL. 6 NO 44 NOVEMBER 4, 2010- Click here

VOL. 6 NO 43 OCTOBER 28, 2010- Click here

VOL. 6 NO 42 OCTOBER 21, 2010- Click here

VOL. 6 NO 41 OCTOBER 14, 2010- Click here -

VOL. 6 NO 40 OCTOBER 7, 2010- Click here -

VOL. 6 NO 39 SEPTEMBER 30, 2010- Click here -

VOL. 6 NO 38 SEPTEMBER 23, 2010- Click here -

VOL. 6 NO 37 SEPTEMBER 16, 2010- Click here -

VOL. 6 NO 36 SEPTEMBER 9, 2010- Click here -

VOL. 6 NO 35 SEPTEMBER 2, 2010- Click here -

VOL. 6 NO 34 AUGUST 26, 2010- Click here -

VOL. 6 NO 33- AUGUST 19, 2010- Click here -

VOL. 6 NO 32- AUGUST 12, 2010- Click here -

VOL. 6 NO 31- AUGUST 5, 2010- Click here -

VOL. 6 NO 30- JULY 29, 2010- Click here -

VOL. 6 NO 29- JULY 22, 2010- Click here -

VOL. 6 NO 28- JULY 15, 2010- Click here -

VOL. 6 NO 27- JULY 8, 2010- Click here -

VOL. 6 NO 26- JULY 1, 2010- Click here -

VOL. 6 NO 25- JUNE 24, 2010- Click here -

VOL. 6 NO 24- JUNE 17, 2010- Click here -

VOL. 6 NO 23- JUNE 10, 2010- Click here -

VOL. 6 NO 22- JUNE 3, 2010- Click here -

VOL. 6 NO 21- MAY 27, 2010- Click here -

VOL. 6 NO 20- MAY 20, 2010- Click here -

VOL. 6 NO 19 - MAY 13, 2010- Click here -

VOL. 6 NO 18 - MAY 6, 2010- Click here -

VOL. 6 NO 17 - APRIL 29, 2010 - Click here -

VOL. 6 NO 16 - APRIL 22, 2010 - Click here -

VOL. 6 NO 15 - APRIL 15, 2010 - Click here

VOL. 6 NO 14 - APRIL 8, 2010 - Click here

VOL. 6 NO 13 - APRIL 1, 2010 - Click here

VOL. 6 NO 12 - MARCH 25, 2010 - Click here

VOL. 6 NO 11 - MARCH 18, 2010 - Click here

VOL. 6 NO 10 - MARCH 11, 2010 - Click here

VOL. 6 NO 9 - MARCH 4, 2010 - Click here

VOL. 6 NO 8 - FEBRUARY 25, 2010 - Click here

VOL. 6 NO 7 - FEBRUARY 18, 2010 - Click here

VOL. 6 NO 6 - FEBRUARY 11, 2010 - Click here

VOL. 6 NO 5 - FEBRUARY 4, 2010 - Click here

VOL. 6 NO 4 - JANUARY 28, 2010 - Click here

VOL. 6 NO 3 - JANUARY 21, 2010 - Click here

VOL. 6 NO 2 - JANUARY 14, 2010 - Click here

VOL. 6 NO 1 - JANUARY 7, 2010 - Click here

VOL 5 NO 49- DECEMBER 17, 2009 Townsman in PDF Format - Click here

VOL 5 NO 48- DECEMBER 10, 2009 Townsman in PDF Format - Click here

VOL 5 NO 47- DECEMBER 3, 2009 Townsman in PDF Format - Click here

2009 Winter Wonderland at Bi-Centennial Park Photo Album

VOL 5 NO 46- NOVEMBER 19, 2009 Townsman in PDF Format - Click here

VOL 5 NO 45- NOVEMBER 12, 2009 Townsman in PDF Format - Click here

VOL 5 NO 44- NOVEMBER 5, 2009 Townsman in PDF Format - Click here

VOL 5 NO 43- OCTOBER 29, 2009 Townsman in PDF Format - Click here

VOL 5 NO 42- OCTOBER 22, 2009 Townsman in PDF Format - Click here

VOL 5 NO 41- OCTOBER 15, 2009 Townsman in PDF Format - Click here

VOL 5 NO 40- OCTOBER 8, 2009 Townsman in PDF Format - Click here

VOL 5 NO 39- OCTOBER 1, 2009 Townsman in PDF Format - Click here

VOL 5 NO 38- SEPTEMBER 24, 2009 Townsman in PDF Format - Click here

VOL 5 NO 37- SEPTEMBER 17 , 2009 Townsman in PDF Format - Click here

VOL 5 NO 36 - SEPTEMBER 10 , 2009 Townsman in PDF Format - Click here

VOL 5 NO 35 - SEPTEMBER 3, 2009 - NEW FEATURE - You can now download the Townsman in PDF - Click here for PDF download

VOL 5 NO 34- AUGUST 27, 2009 - NEW FEATURE - You can now download the Townsman in PDF - Click here for PDF download

VOL 5 NO 33- AUGUST 20, 2009 - MONTAGE OF MEMORIES - 130th Grahamsville Little World's Fair Picture Album

VOL 5 NO 20- MAY 21, 2009 - MEMORIAL DAY 2009 - MAY 25th -

VOL. 4 NO 46 - NOV 20, 2008 - HAPPY THANKSGIVING!

VOL. 4 NO 43 - OCT 30, 2008 - LOCAL SUNDOWN SCENES BY A WATERFALL

VOL. 4 NO 42- OCT 23, 2008 -TIME AND THE VALLEYS LIBRARY TOUR - OCT 18, 2008

VOL. 4 NO 41 - OCT 16, 2008 - BOB DROWN'S AUTUMN DRIVE IN HIS 68 YEAR OLD AUTO

VOL. 4 NO 40 - OCT 9, 2008 - LUCKY DOG CIDER HOUSE FARM & ORCHARD PICTURE TOUR & GREAT PUMPKIN PARTY

VOL 4 NO 33 - AUG 21, 2008 - 129TH LITTLE WORLD'S FAIR PICTURE ALBUM

VOL 4. NO 8 - FEBRUARY 28, 2008

VOL 4. NO 7 - FEBRUARY 21, 2008

VOL 4. NO 6 - FEBRUARY 14, 2008

VOL 4. NO 5 - FEBRUARY 7, 2008

VOL 4. NO 4 - JANUARY 31, 2008

VOL 4. NO 3 - JANUARY 24, 2008

VOL. 4 NO 2 - JANUARY 17, 2008

VOL. 3 NO 49 - DECEMBER 20, 2007

VOL. 3 NO 48 - DECEMBER 13, 2007

VOL. 3 NO 47- DECEMBER 6, 2007

VOL. 3 NO 46 - NOVEMBER 29, 2007

NO PUBLICATION NOVEMBER 22, 2007 - HAPPY THANKSGIVING !

VOL. 3 NO 45 - NOVEMBER 15, 2007

VOL. 3 NO 44 - NOVEMBER 8, 2007

VOL. 3. NO 43 - NOVEMBER 1, 2007

VOL. 3 NO 42 - OCTOBER 25, 2007

VOL. 3 NO 41 - OCTOBER 18, 2007

VOL. 3 NO 40 - OCTOBER 11, 2007

VOL. 3 NO 39 - OCTOBER 4, 2007

VOL. 3 NO 38 - SEPTEMBER 27, 2007

VOL. 3 NO 37 - SEPTEMBER 20, 2007

VOL. 3 NO 36 - SEPTEMBER 13, 2007

VOL. 3 NO 35 - SEPTEMBER 6, 2007

VOL. 3 NO 34 - AUGUST 30, 2007

VOL. 3 NO 33 - AUGUST 23, 2007

VOL. 3 NO 32 - AUGUST 16, 2007

YE OLDE TRI-VALLEY TOWNSMAN PHOTO ALBUM

LOCAL RESIDENT, BOB CURRY HELPS TO REMOVE 'SURVIVORS' STAIRWAY'

NEVERSINK RENAISSANCE COMMITTEE - WINTER WONDERLAND 2007 AT BICENTENNIAL PARK PHOTO ALBUM

BACK TO YE OLDE TRI-VALLEY TOWNSMAN HOME PAGE

Visit the Gnome Home On-Line Mall

51958