The Townsman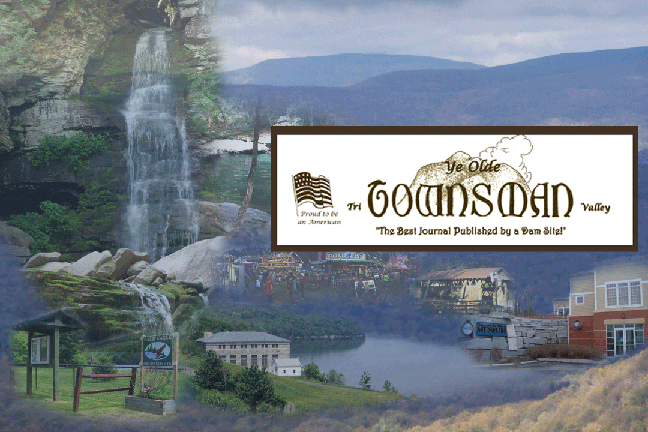 Ye Olde Tri-Valley Townsman
<![if !supportEmptyParas]> VOL. 16 NO 30 JULY 30 2020 <![endif]>
Please Take Notice:
The Town of Denning Town Board in an effort, to be in accordance with, the Executive Order No. 202.4 issued by Governor Andrew Cuomo on March 7th, 2020, and which has been extended, has decided to RESHEDULE the previously scheduled Town Board meeting, to be held on Tuesday, August 4th, 2020 at the Denning Town Hall, to be held, in conjunction with the Town Business Meeting which will be held on Tuesday, August 11th, 2020, at 6 pm.
The Meeting will be open to the Public, per Gov. Cuomo's Executive Order, no more than four people may be in attendance, seating will be on a first come, first seated basis.
Please email any questions or comments pertaining to agenda items, only, to townclerk@denning.us, which must be received by Monday, August 10th, 2020 at 12 noon for inclusion.
By Order of the Denning Town Board
Joy Monforte, RMC, T.C.
July 27th, 2020
____________________________________________________________________________________
The Neversink Fire District will be having a meeting on 7/30/2020 at 6:00pm to discuss related business.
Open to the Public. Must follow Covid-19 Guidelines to attend.
Thank you
NFD Board of Commissioners
<![if !vml]> <![endif]>
<![if !supportEmptyParas]> <![endif]>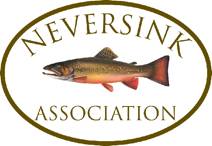 ANNUAL MEETING OF THE NEVERSINK ASSOCIATION
SUNDAY, SEPTEMBER 6, 2020
On Sunday, September 6, 2020, at noon, members of The Neversink Association will meet at the Frost Valley Y Pavilion on the main campus, 2000 Frost Valley Road, Claryville. A BYO picnic is followed by the annual meeting. Members bring blankets or chairs and get to meet up with their neighbors who have been enjoying the summer in the "hollows, valleys and mountaintops" of the Upper Neversink River. (All COVID protocols will be observed).
Ed Ostapchuk will discuss his observations of the Neversink fishery, based upon interactions with USGS biologists and forty-plus years of fishing the watershed.
Kate O'Connor of the NY State Hemlock Initiative will deliver biocontrol research and management updates on the hemlock wooly adelgid, an invasive forest pest which threatens the eastern hemlock in the Neversink watershed.
Andy Kremer will talk about the stream bank restoration on the West Branch of the Neversink River.
The Neversink Association Corporation is a non-profit social club that was founded in 1964 to "preserve and protect the flora and fauna" of the upper Neversink Valley. While the Association itself is not a charity and its dues are not tax deductible, the Neversink Association donates to many local charitable organizations that are similarly dedicated to education about, and protection of, the area's unique environment. New members are always welcomed. To join our association, please send $20 per household to The Neversink Association, P.O. Box 134, Claryville NY 12725. See more information on Instagram or Facebook (www.facebook.com/neversinkassociation)
<![if !supportEmptyParas]> <![endif]>
<![if !supportEmptyParas]> <![endif]>
____________________________________________________________________________________
A Special Tribute to the
TVCS Class of 2020
Click Here to see our graduates
Congratulations to you All!
____________________________________________________________________________________
As of July 2, 2020, The Townsman is being sent to subscribers by way of their email. Anyone who has a paid subscription to The Townsman, please send us the email you wish us to send your subscription to. Please send this to The Townsman (gnomehomeinc@yahoo.com).
If you don't already have a subscription to The Townsman, and wish continue to read our local news each week and want to subscribe CLICK HERE and print out the form, fill it out and send it along with your payment as directed on the form.
We also accept subscriptions through PayPal.
Thank you to everyone for your continued support during these difficult times.
The Townsman Legacy will continue as in the past.
Please note: We are in the process of linking to website sources provided by advertisers, municipalities and organizations in each on-line issue of Ye Old Tri-Valley Townsman. When you see a link that is active, you will be able to click on it and it will take you to a separate website. This is especially important for organizations such as the Town of Neversink and the Town of Denning, as well as other municipalities that are continually providing updated information on COVID-19, closings and postponements, and now, openings, as well as links to forms, new regulations, etc. At this time there may not be a link back to The Townsman. We suggest when you click on a link to either open it in a separate tab or window in the drop down menu or you may use your back button to get back to The Townsman.
We hope this information will be helpful for all who are now reading The Virtual Townsman from computers, cell phones or tablets.
Please stay safe and stay well
Let Freedom Ring - by John D. McKenna
_________________________
---
On-line Legacy
VOL. 16 NO 29 JULY 23 2020 <![endif]>
VOL. 16 NO 25 JUNE 25 2020 - Click Here
VOL. 16 NO 24 JUNE 18 2020 - Click Here
VOL. 16 NO 23 JUNE 11 2020 - Click Here
VOL. 16 NO 22 JUNE 4 2020 - Click Here
VOL. 16 NO 21 MAY 28 2020 - Click Here
VOL. 16 NO 20 MAY 21 2020 - Click Here
VOL. 16 NO 19 MAY 14 2020 - Click Here
VOL. 16 NO 18 MAY 7 2020 - Click Here
VOL. 16 NO 17 APRIL 30 2020 - Click Here
VOL. 16 NO 16 APRIL 23 2020 - Click Here
VOL. 16 NO 15 APRIL 16, 2020 - Click Here
VOL. 16 NO 14 APRIL 9, 2020 - Click Here
VOL. 16 NO 13 APRIL 2, 2020 - Click Here
VOL. 16 NO 12 MARCH 26, 2020 - Click Here
VOL. 16 NO 11 MARCH 19, 2020 - Click Here
VOL. 16 NO 10 MARCH 12, 2020 - Click Here
VOL. 16 NO 9 MARCH 5, 2020 - Click Here
VOL. 16 NO 8 FEB 27, 2020 - CLICK HERE
VOL. 16 NO 7 FEB 20, 2020 - CLICK HERE
VOL. 16 NO 6 FEB 13, 2020 - CLICK HERE
VOL. 16 NO 5 FEB 6, 2020 - CLICK HERE
VOL. 16 NO 4 JAN 30, 2020 - CLICK HERE
VOL. 16 NO 3 JAN 23, 2020 - CLICK HERE
VOL. 16 NO 2 JAN 16, 2020 - CLICK HERE
VOL. 16 NO 1 JAN 9, 2020 - CLICK HERE
VOL. 15 NO 47 DEC 19, 2019 - Click Here
VOL. 15 NO 46 DEC 12, 2019 - Click Here
VOL. 15 NO 45 DEC 5, 2019- Click Here
VOL. 15 NO 44 Nov 21, 2019 - Click Here
VOL. 15 NO 43 Nov 14, 2019- Click Here
VOL. 15 NO 42 Nov 7, 2019 - Click Here
VOL. 15 NO 41 OCT 31 2019 - Click Here
VOL. 15 NO 40 OCT 24 2019 -Click Here
VOL. 15 NO 39 OCT 17 2019 - Click Here
VOL. 15 NO 38 OCT 10 2019- Click Here
VOL. 15 NO 37 OCT 3 2019 - Click Here
VOL. 15 NO 36 SEPT 26 2019 - Click Here
VOL. 15 NO 34 SEPT 12 2019 - Click Here
VOL. 15 NO 33 AUG 29 2019 - Click Here
VOL. 15 NO 32 AUG 22 2019 - Click Here
VOL. 15 NO 31 AUG 15 2019 - Click Here
VOL. 15 NO 30 AUG 8 2019 - Click Here
VOL. 15 NO 30 AUG 1 2019 - Click Here
VOL. 15 NO 28 JULY 25, 2019 - Click Here
VOL. 15 NO 31 AUG 1 2019 - Click Here
VOL. 15 NO 27 JULY 18, 2019 - Click Here
VOL. 15 NO 26 JULY 11, 2019 - Click Here
VOL. 15 NO 25 JUNE 27, 2019 - Click Here
VOL. 15 NO 24 JUNE 20, 2019 - Click Here
VOL. 15 NO 23 JUNE 13, 2019 - Click Here
VOL. 15 NO 22 JUNE 6, 2019 - Click Here
VOL. 15 NO 21 MAY 30 2019 Click Here
VOL. 15 NO 20 MAY 23 2019 - Click Here
VOL. 15 NO 19 MAY 16 2019 - Click Here
VOL. 15 NO 18 MAY 9, 2019 - Click Here
VOL. 15 NO 17 MAY 2, 2019 - Click Here
VOL. 15 NO 16 APR 25, 2019 - Click Here
VOL. 16 NO 15 APR 18 Here, 2019 - Click Here
VOL. 16 NO 14 APR 11, 2019 - Click Here
VOL. 16 NO 13 APRIL 4, 2019 - Click Here
VOL. 16 NO 12 MARCH 28, 2019 - Click Here
VOL. 16 NO 11 MARCH 21, 2019 - Click Here
VOL. 15 NO 10 MARCH 14, 2019 - Click Here
VOL. 15 NO 9 MARCH 7, 2019 - Click Here
VOL. 15 NO 8 FEB 28, 2019 - Click Here
VOL. 15 NO 7 FEB 21, 2019 - Click Here
VOL. 15 NO 6 FEB 14, 2019 - Click Here
VOL. 15 NO 5 FEB 7, 2019 - Click Here
VOL. 15 NO 4 JAN 31, 2019 - Click Here
VOL. 15 NO 3 JAN 24, 2019 - Click Here
VOL. 15 NO 2 JAN 17, 2019 - Click Here
VOL. 15 NO 1 JAN 10, 2019 - Click Here
VOL 5 NO 49- DECEMBER 17, 2009 Townsman in PDF Format - Click here
VOL 5 NO 48- DECEMBER 10, 2009 Townsman in PDF Format - Click here
VOL 5 NO 47- DECEMBER 3, 2009 Townsman in PDF Format - Click here
2009 Winter Wonderland at Bi-Centennial Park Photo Album
VOL 5 NO 46- NOVEMBER 19, 2009 Townsman in PDF Format - Click here
VOL 5 NO 45- NOVEMBER 12, 2009 Townsman in PDF Format - Click here
VOL 5 NO 44- NOVEMBER 5, 2009 Townsman in PDF Format - Click here
VOL 5 NO 43- OCTOBER 29, 2009 Townsman in PDF Format - Click here
VOL 5 NO 42- OCTOBER 22, 2009 Townsman in PDF Format - Click here
VOL 5 NO 41- OCTOBER 15, 2009 Townsman in PDF Format - Click here
VOL 5 NO 40- OCTOBER 8, 2009 Townsman in PDF Format - Click here
VOL 5 NO 39- OCTOBER 1, 2009 Townsman in PDF Format - Click here
VOL 5 NO 38- SEPTEMBER 24, 2009 Townsman in PDF Format - Click here
VOL 5 NO 37- SEPTEMBER 17 , 2009 Townsman in PDF Format - Click here
VOL 5 NO 36 - SEPTEMBER 10 , 2009 Townsman in PDF Format - Click here
VOL 5 NO 35 - SEPTEMBER 3, 2009 - NEW FEATURE - You can now download the Townsman in PDF - Click here for PDF download
VOL 5 NO 34- AUGUST 27, 2009 - NEW FEATURE - You can now download the Townsman in PDF - Click here for PDF download